Substack to Offer $500 Health Insurance Stipend to Writers
Substack on Tuesday expanded its health insurance program to all writers making $5,000 a year…
Substack on Tuesday expanded its health insurance program to all writers making $5,000 a year on its newsletter platform.
The health insurance program in partnership with insurance marketplace company Health Sherpa is open to all writers in the U.S. making more than $5,000 in gross annualized revenue on Substack. Eligible writers can apply for it to get $500 annually from the company to pay for health insurance out of pocket.
The health program is a part of several offerings Substack has been providing to select independent writers, with other pilot programs including training workshops and legal support. Writers can apply for the stipend and enroll now through the open enrollment period.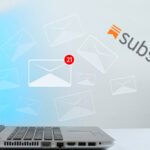 "Health care – or lack thereof – is just one more stress that an independent writer really shouldn't have to deal with," Hamish McKenzie, cofounder of Substack, wrote. "So we're trying to do something about it. For the last year, we've been piloting a program to subsidize health care for a small number of writers and connect them with plans that they own and control. Today, we're dramatically expanding the reach of the program."
This month, the newsletter startup reached 1 million paid subscribers as more writers sign on to start their own Substacks. High-profile writers from Salman Rushdie to renowned director Michael Moore have joined the platform as other companies offer competing services through Twitter and Facebook. The top 10 publications on the site bring in over $20 million per year.
"The way that we are thinking about these services is we eventually want to offer them as broadly as we possibly can," CEO Chris Best previously told TheWrap. "We start them off with a small group, so that we can figure out how to make it work. Once we have that formula working, we'll open it up to a broader set. The eventual goal is to make it available to anyone who needs it."