Sparacio is new chief accounting officer at Premier Bank | Local Business
YOUNGSTOWN — Premier Bank has announced the addition of David Sparacio as senior vice president,…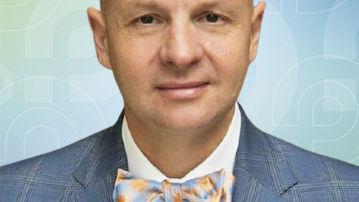 YOUNGSTOWN — Premier Bank has announced the addition of David Sparacio as senior vice president, chief accounting officer.
"We are pleased to have an individual with David's background and skills as a member of the Premier Bank team," said Paul Nungester, executive vice president, chief financial officer of Premier Bank. "His breadth of knowledge and strong leadership skills make him the perfect fit for this important role, and we look forward to the positive impact he will make on our accounting team."
Sparacio brings with him 25 years of experience in financial services, most recently serving as director of accounting operations for IBERIABANK, which was acquired by First Horizon Corporation in July 2020. As chief accounting officer, he will lead the company's accounting functions, making sure that controls are appropriately documented and running effectively, developing process efficiencies to support growth and utilizing technology in implementation of accounting systems.
"I am delighted to be a part of Premier Bank," said Sparacio. "I am looking forward to working with my highly talented and experienced colleagues in support of Premier Bank's growth and success."
Sparacio earned his bachelor's degree in accounting from the University of New Orleans, his MBA from Loyola University New Orleans and his Master of Strategic Studies from the U.S. Army War College. David currently serves as a Colonel in the Finance Corps of the U. S. Army Reserve.