Readers' choice: 15 most-read business updates of 2020 in Tomball, Magnolia
The new brewery facility in Tomball is being designed by Ziegler Cooper Architects. (Rendering courtesy…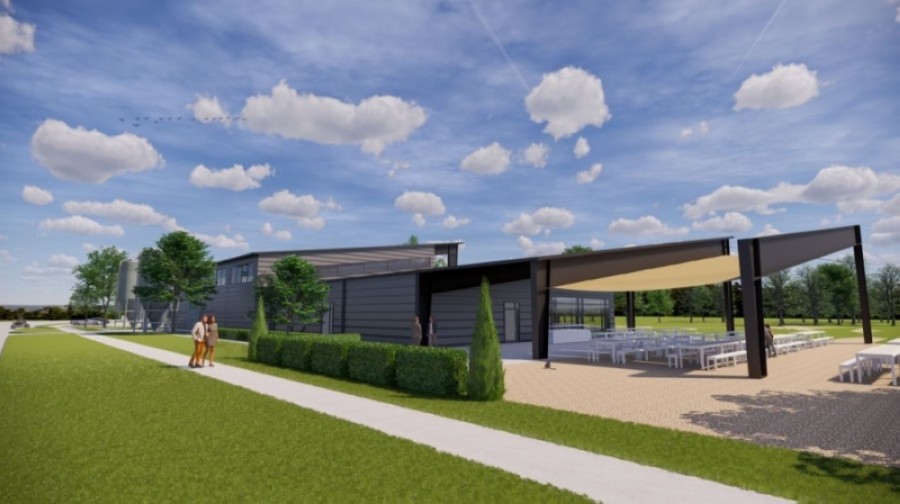 The new brewery facility in Tomball is being designed by Ziegler Cooper Architects. (Rendering courtesy Tomball Economic Development Corp.)
1. City leaders confirm Whataburger planned for Magnolia
Whataburger later opened Aug. 17 at 714 Melton St., Magnolia. Read more.
2. Karbach Brewing Co. brewmaster Chris Juergen to bring brewery, restaurant to Tomball
Chris Juergen, brewmaster at Houston's Karbach Brewing Co., has plans to break ground on a brewery and restaurant in his hometown of Tomball by year's end, the Tomball Economic Development Corp. announced late Aug. 11. Juergen is a Tomball High School graduate.
3. Kindred Healthcare to close 6 Houston, Dallas locations
Houston-area hospitals that closed included the Tomball, Spring, Heights and Bay Area locations of Kindred Hospital.
4. Tomball's BJ Services files for bankruptcy
BJ Services, an oil service company located at 11211 FM 2920, Tomball, filed for bankruptcy, according to a July 20 company news release.
5. Frey's Backyard Cafe to close after seven years in Tomball
The restaurant's last day of business was Sept. 13.
6. Q-Shi BBQ and Sushi to open in Magnolia
Q-Shi BBQ and Sushi planned to open a new location in mid-March at 32823 FM 2978, Ste. A, Magnolia.
7. New wedding venue Boxwood Manor coming to Tomball
Boxwood Manor opened in mid-October.
8-12. Burgers, wings, sweet tea and more: Here's the latest restaurant news in Tomball, Magnolia
Tomball hamburger joint Joy Love Burgers changed its name to JLB Eatery in mid-September.
The city of Magnolia's newest eatery, Wing of Fire, opened for business Sept. 15, according to owner Kimberly Hildebrand.
Magnolia's latest wing eatery, WingNuts Express, opened on Tamina Road on Oct. 3, according to a Facebook post from the restaurant.
Market Street Cafe celebrated one year of business at 302 Market St., Tomball, on Oct. 13.
Kailey and Billy Moore will open HTeaO Tomball this winter at 905 W. Main St., Tomball.
13. Chicken Salad Chick opens Jan. 29 in Tomball
Chicken Salad Chick opened in January at 14030 FM 2920, Tomball.
14. Just Love Coffee Cafe now open in Tomball
Local business owners Tamara Hamilton and her husband, Jon, opened Just Love Coffee Cafe in Tomball on Nov. 23.
15. Heights Morning Market owner to launch market in Tomball
After growing up in rural Texas, Hayley Summers said she moved to the Greater Houston area two years ago. Summers, the owner of Houston Morning Market Company—which runs the Heights Morning Market—said she fell in love with the Tomball and Conroe communities shortly thereafter.