Impact roundup: Top 10 business stories from Sugar Land, Missouri City in 2020
Raising Cane's was one of many businesses that opened in the Sugar Land and Missouri…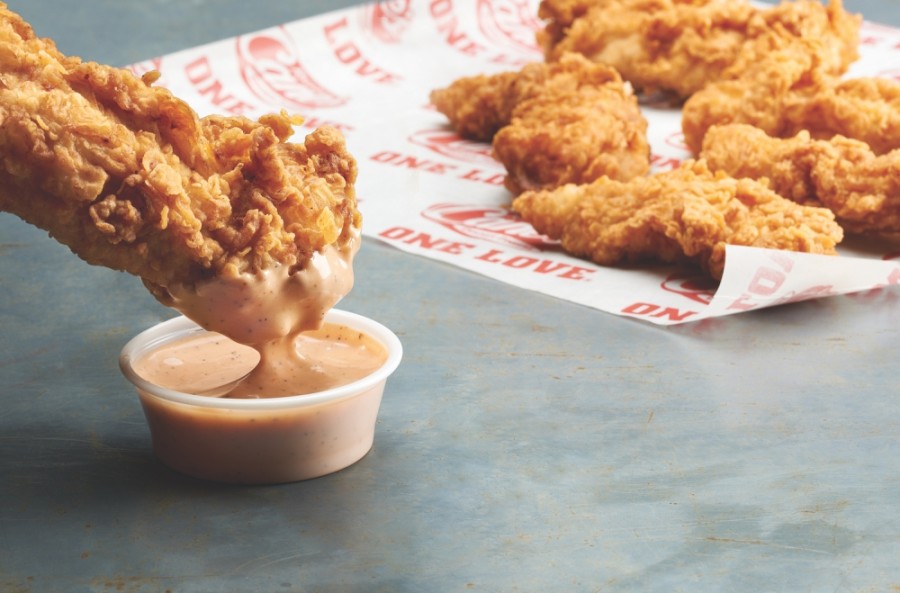 Raising Cane's was one of many businesses that opened in the Sugar Land and Missouri City area in 2020. (Courtesy Raising Canes)
This year the coronavirus pandemic and the restrictions that came with it posed many challenges for the Sugar Land and Missouri City business community. But as some businesses had to permanently close, others announced they had opened or were coming soon.
Here are the 10 most popular Community Impact Newspaper stories of businesses opening, coming soon and closing in 2020.
1. Sugar Land 24 Hour Fitness closes permanently
The 24 Hour Fitness at 14111 Hwy. 59, Sugar Land, permanently closed this summer because the gym could not reach "favorable lease renewal terms" with its landlord, according to a statement posted to the gym's Facebook page.
2. The Sugar Refinery closes in Sugar Land Town Center
In a Facebook post from Jan. 31, management with The Sugar Refinery shared that the Prohibition-era cocktail bar and restaurant had closed. The speakeasy-themed joint had been open for about three years at 2248 Texas Drive, Sugar Land.
3. Amazon fulfillment center coming to Missouri City in 2021
E-commerce retailer Amazon announced it will open a fulfillment center in Missouri City in 2021, according to a Dec. 7 press release. Located at 2303 Hurricane Lane, Fresno, the 1 million-square-foot fulfillment center will create more than 500 new full-time jobs, and associates will pick, pack and ship large items, including patio furniture, outdoor equipment and rugs.
4. Al-Rabba World Food, an international grocery store, now open in Sugar Land
Al-Rabba World Food opened April 4 at 5800 New Territory Blvd., Sugar Land. The 61,000-square-foot supermarket carries international groceries as well as fresh produce and halal meat. Al-Rabba World Food also has an in-store restaurant, bakery and other small businesses.
5. 4 recently opened businesses in Sugar Land, Missouri City
Blue Legend Swim School, Clean My Teeth, PNC Bank and The Woodlands Financial Group Insurance all opened recently in Sugar Land and Missouri City.
6. Jester I Unit, an adult prison in Richmond, will close in 2020
The Texas Department of Criminal Justice is closing the Jester I Unit, located at 1 N. Jester Road, Richmond, according to a Feb. 20 statement by state Sen. John Whitmire, D-Houston.
7. Painted Tree Marketplace to open Sugar Land boutique in First Colony Commons
Painted Tree Marketplace plans to open a new boutique in the former location of Babies R Us in First Colony Commons at 15555 Hwy. 59, Sugar Land, in early November. According to its website, Painted Tree Marketplace offers a unique shopping experience, as each marketplace showcases hundreds of local shop owners, boutiques, decorators, artisans and crafters under one roof while also offering a variety of workshops. Shoppers will be able to peruse gifts, home decor, clothing, accessories, soaps and candles, among other items, at the new location upon opening.
8. New industrial development to be built at Sugar Land Business Park
The Sugar Land Business Park is expanding with the addition of a new 320,000-square-foot industrial development, according to a press release from the city of Sugar Land. The project will redevelop the former National Oilwell Varco site at 500 Industrial Blvd., Sugar Land.
9. Raising Cane's, First Watch, Howdy Hot Chicken: Newly opened restaurants near Sugar Land
Raising Cane's, First Watch and Howdy Hot Chicken opened in the Sugar Land area this August and September.
10. CVS Health debuts new HealthHub concept at Sugar Land location
CVS Health launched its new HealthHub concept at the 16515 Lexington Blvd., Sugar Land, store in January. According to CVS, its HealthHubs offer a wider variety of health care services than traditional CVS pharmacies.