Chancellor Li Announces UNO Business and Finance, Human Resources Updates | News
University of Nebraska at Omaha (UNO) Chancellor Joanne Li, Ph.D., CFA, announced today a series…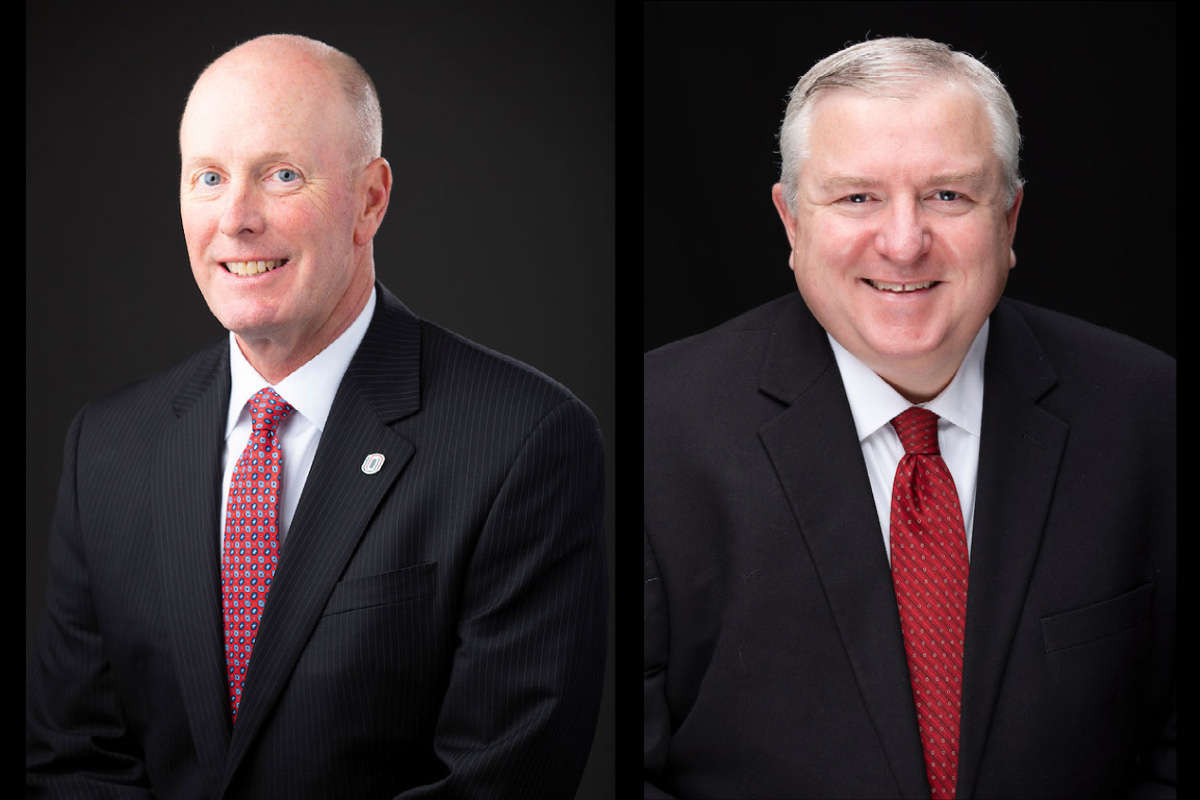 University of Nebraska at Omaha (UNO) Chancellor Joanne Li, Ph.D., CFA, announced today a series of Office of Business and Finance updates that will support the unit's mission of providing thoughtful stewardship of financial, infrastructure, and human resources.
Jim Kamm Named UNO Interim Vice Chancellor for Business and Finance
Jim Kamm, who has served as assistant vice chancellor for business and finance at UNO since 2019, will serve as interim vice chancellor for Business and Finance for the university effective immediately. In this interim role, Kamm will oversee all budget, finance, operational and administrative services in support of the chancellor. Organizational units housed under Business and Finance include Accounting Services; Auxiliary Services; Budget; Business Systems Technology; Cashiering and Student Accounts; Compliance; Facilities Management and Planning; Grants Accounting; Human Resources; UNO Public Safety; and the Office of Risk Management.
"Oversight of the business mission for an ambitious university like UNO requires exceptional organizational skills, a problem-solver mindset, and an excitement for the future," Li said. "Jim Kamm possesses each of these qualities and more, which makes him the ideal fit to lead this Finance unit during a period of transition."
A national search for a full-time vice chancellor for Business and Finance is underway. The search committee is chaired by College of Business Administration Dean Michelle Trawick and includes representatives from UNO, the Omaha community, and the University of Nebraska System.
Committee members:
Chris Kabourek – Vice President for Business & Finance, University of Nebraska System

Jennifer Hamann – Chief Financial Officer, Union Pacific

Jim Smith – Executive Director, Blueprint Nebraska

John Bartle – Dean, UNO College of Public Affairs and Community Service

Susan Eldridge – Associate Dean for Faculty, Research and Planning, UNO College of Business Administration

Sara Myers – Assistant Vice Chancellor for Research and Creative Activity, UNO Office of Research and Creative Activity

Denise Kjeldgaard – Director of Auxiliary Services, UNO Office of Business and Finance

Drew Nielsen – Compliance Officer, UNO Office of Business and Finance

Makayla McMorris – Chief Communications and Marketing Office, UNO University Communications
Prior to joining UNO, Kamm had an accomplished career in the financial services industry, including corporate banking, holding senior leadership roles at Nebraska based banks. He is a UNO alumnus, earning his MBA in 1994, and he obtained his Bachelor of Science degree in Business Administration from the University of Nebraska-Lincoln. He also completed the Stonier Graduate School of Banking program at Georgetown University and has previously served as an adjunct instructor in the College of Business Administration.
Steven Kerrigan Named UNO Assistant Vice Chancellor for Human Resources, Aileen Warren to Focus on UNMC Role
Steven Kerrigan, who currently serves as the director of labor relations for Omaha Public Power District (OPPD), will assume the role of assistant vice chancellor for human resources for UNO on Dec. 6. He has served in his current role with OPPD since 2015 and has more than 20 years of professional experiences in legal, labor relations, and human resources fields. He is an Omaha native and an NU system graduate, obtaining both his J.D. and bachelor's degree from the University of Nebraska-Lincoln.
Aileen Warren, who has held a dual appointment of associate vice chancellor and director of human resources at UNO and the University of Nebraska Medical Center (UNMC) since July 2020, will transition out of the role and focus on UNMC duties. Li congratulated Kerrigan and thanked Warren for her support for UNO.
"Leading human resources for two campuses is a tall task, but Aileen Warren rose to the occasion with her passion for people and commitment to UNO's mission. She helped set the leadership and organizational tone for Human Resources and I cannot thank her enough for her service," Li said. "Steve Kerrigan will bring to Human Resources a unique set of skills, insights, and experiences that will help us capitalize on new opportunities and navigate any challenge. Our institution and the thousands of Mavericks who work and grow here will benefit greatly from his leadership."