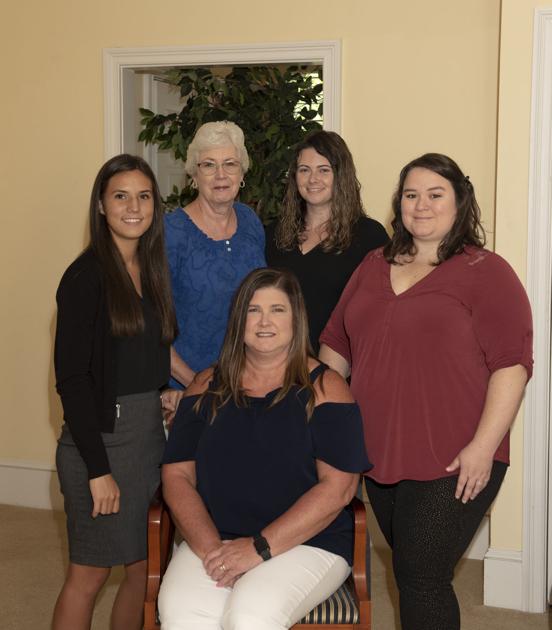 Bookkeeping services help businesses prevent pitfalls | Local News
Schell & Hogan LLP, a leading accounting firm in Brunswick, has its beginnings 65 years ago in Jacksonville, Florida, when it began as a branch of Smoak, Davis and Nixon LLP. In 1967, J. Powell Schell and Terry D. Hogan, already partners in the firm, acquired it to operate it independently from the Jacksonville firm, under the current name of Schell & Hogan LLP.
Paulette Martin, the bookkeeping director for the firm, has been employed there 24 years. Although the firm provides a full range of accounting services, her department has specific duties for a variety of clients.
"We provide bookkeeping services, including financial statement preparation, payroll processing services, payroll tax return preparation, sales tax preparation and QuickBooks support," she said.
These days, everyone has access to computers and accounting software, but that doesn't mean professional bookkeepers are obsolete. Tax laws are growing ever more complex, and computer programs can make mistakes too. Having a bookkeeping service can help a small business owner avoid common pitfalls and free up more time for him or her to operate their business.
"It helps keep your accounts organized and on-track," Martin said. "By hiring a bookkeeper, it ensures that you have up-to-date information at all times and does not leave you scrambling once a year to get your books in order."
Bookeepper Lauren West added, "Ensuring that the balance is reconciled throughout the year gives you an accurate representation of your financial status at all times."
Martin added that by having a bookkeeping service, cash-flow issues can be identified so correction action can be taken.
Martin further explained that hiring a bookkeeper puts less of a liability on a business. It also saves businesses money, because they don't have to pay the salary, benefits, etc. of an in-house bookkeeper or accountant.
Another challenge business owners face is payroll processing. It can be difficult, and a professional bookkeeping service can ease the workload. Many small businesses rely on QuickBooks for their payroll processing, but Martin says QuickBooks can make mistakes, or overlook important factors.
"Our expertise helps us to know what to look for and we work hard to ensure accuracy," she said. "We double-check everything. And, just because you may have a system in place, it does not mean you are using it correctly."
Then there are the ever-changing payroll tax laws, which underwent further changes during the COVID-19 pandemic.
"We have helped our clients navigate through this difficult time and keep them up-to-date," Martin said.
Not every client is long-term, she added. Schell & Hogan also helps people who want to be self-sufficient when it comes to payroll and accounting, and the firm helps them put a good foundation in place so they can handle it on their own.
Paying state sales tax can also be confusing for small business owners.
"Many people completely forget to factor in paying sales tax, or … forget that different counties — or even states — have different sales tax rates," Martin said. "We make sure all of this is taken into account."
Martin explained that Schell & Hogan keeps on top of the deadlines for payroll taxes and sales tax to make sure our clients avoid late fees and penalties which can add up quickly. We stay abreast of the ever-changing laws and regulations to keep our clients in compliance."
Schell & Hogan provides a higher level of service to its clients, Martin said. That includes personalizing their service to their clients specific needs and industries.
"We pride ourselves on going above and beyond the standard services and quality of work," she said.
Client Victor Toniolo, owner of Designer's Boutique Fine Jewelry Inc., is one of many satisfied clients.
"The staff at S&H are resourceful and able to assist with small and larger projects, the environment was easy to feel safe and secure with all our sensitive data and S&H has been able to provide a great level of service for our business."
Martin explained that Schell & Hogan assists Toniolo with both bookkeeping and tax services.